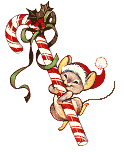 We have a very special mission that we are going to ask all of our NavyforMoms.com members to support for the holidays.
Although the Adopt A Sailor program is only a few months old, as a group we have supported troops in Kuwait, Afganistan and Iraq. With the upcoming holiday season, we wanted to continue to support our sailors that we know won't be home with their families this year.
This group has grown so tremendous with almost 200 members and we had a goal in mind that would take alot of support. After much research and some emails inbetween, Molly and I are pleased to announce that our Sailor of the Month program for November and December will be...
The USS RODNEY M. DAVIS
This frigate will be home to about 250 sailors for the holidays.
Working thru their chain of command, we have received approval to support these sailors. This is an amazing opportunity and honor for us to be allowed to adopt this ship. This will be a big undertaking for our group but we know that Navy for Mom members know how to show the love!
Deployed ships often have limited mail deliveries so we have committed to having our mail delivered December 1 - December 8th. This will allow them to contain all of cards and holiday wishes together and deliver them to the crew before the holiday.
Our hope is for EVERY Sailor on that ship to receive a holiday card signed by Navy for Mom. We would like to include a $10 international phone card in the card so those Sailors may have an opportunity to call their loved ones. If you are not in a position to send a phone card, please do not let that stop you. Just write on the back of the envelope - no phone card included so as cards are distributed, some sailors don't get multiple phone cards and some get none.
So many of you have really stepped up the last few months and are spending $20 or more just shipping packages to our Adopt A Sailor receiptants. This will be an easier mission - no packages to send, no lines to stand in at the post office...just your holiday wishes with a regular postage stamp!!!
If you are a school teacher, Sunday School leader, Boy Scout or Girl Scout troop leader or part of any organization that would like to spread some holiday cheer to this group of Sailors, we would love to load them up with many holiday messages of support and cheer. Please think about using this a project for your group.
The Command Master Chief of the USS Rodney M. Davis has agreed to be our point of contact for this holiday project:
CMDCM(SW) C. W. Smith
Command Master Chief
Attn: Any Sailor
USS RODNEY M. DAVIS (FFG 60)
FPO AP 96663-1514
Again, please forward your holiday messages to his attention between December 1 and December 8th.
Thank you for making the holidays a little brighter for this crew!!!
P.S. USS Rodney M. Davis moms - we could not find a group for the Davis on this site so we have set one up. If there are any Davis moms here, please join the group.
Fairwinds and Following Sea - Mary & Molly